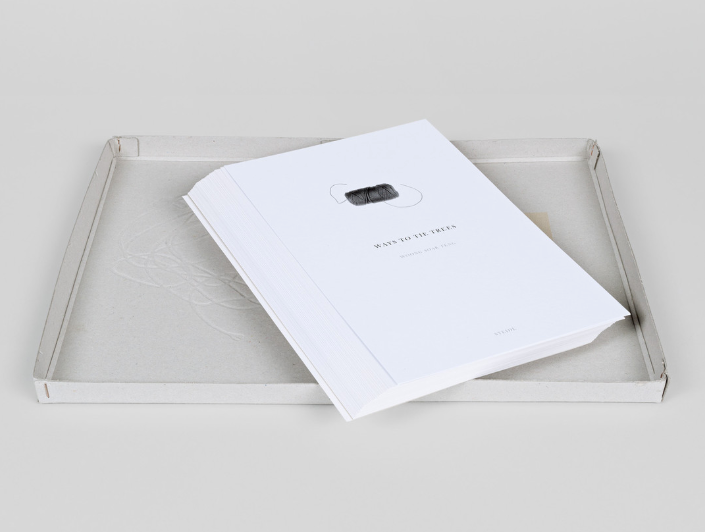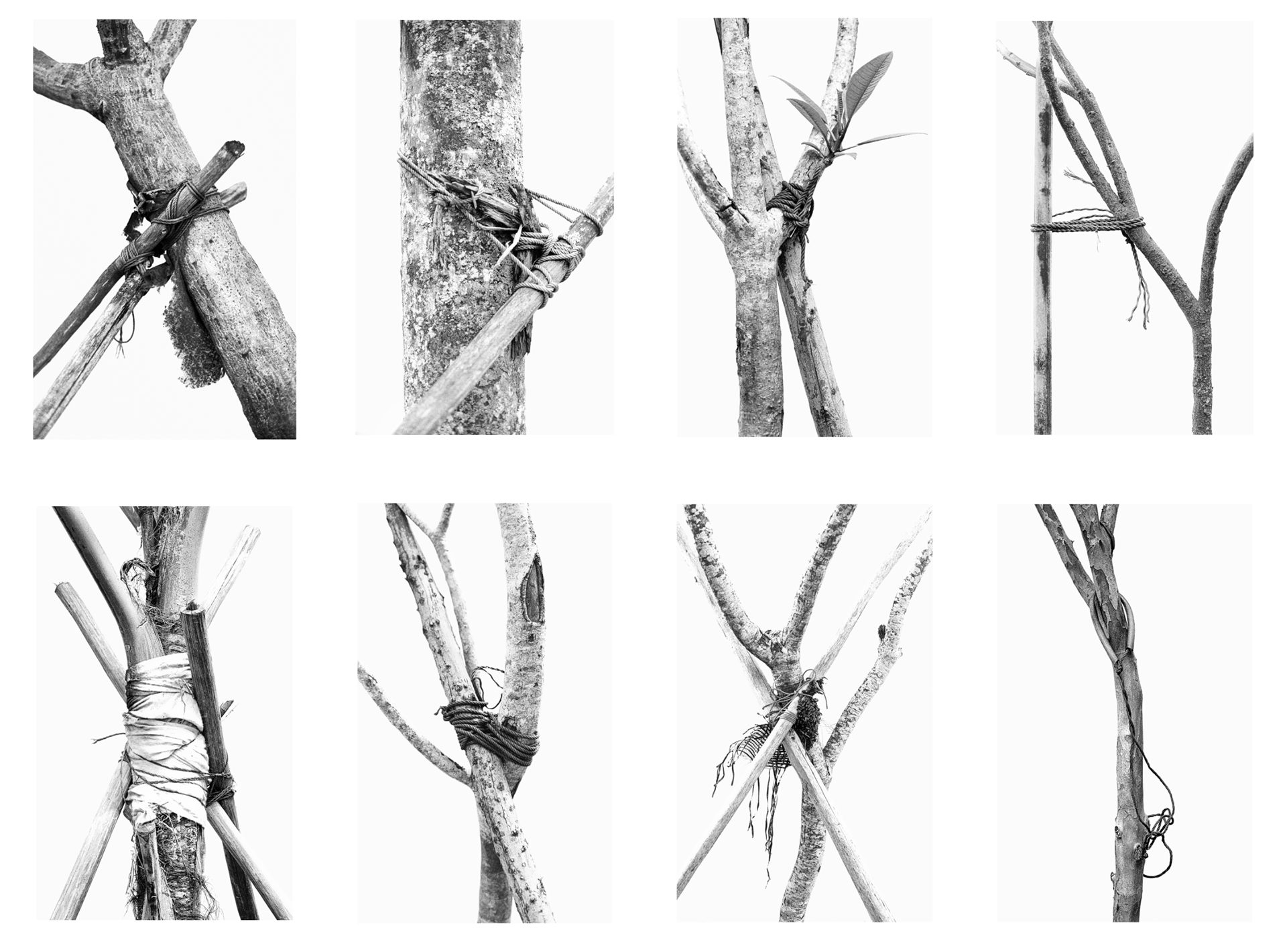 "There are many creative permutations in the field of tree-tying. This is a crucial component in beautifying our garden city. 

To prevent organic growth, trees are uprooted and erected in organised intervals as green verges along roads or in open spaces. To ensure that trees flourish in the right direction, man-made objects are used as reinforcement. To ensure that public spaces are safe and conducive, trees have to be stabilised through the process of tree staking. With such structures in place, we co-exist with Mother Nature harmoniously and enjoy the benefits that she brings to our body, heart and mind." 
Green verges are areas designated by the government along or on land fronting, adjoining or abutting any street as heritage road green buffers.